Menu
Shop & café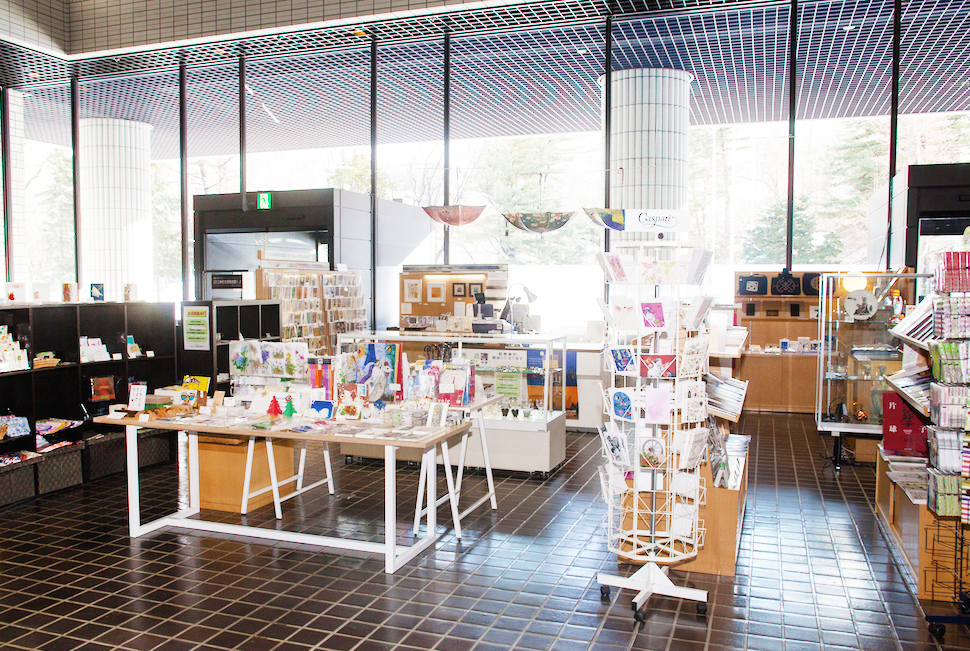 The Museum Shop on the first floor offers catalogs, postcards, art books, goods created by artists, and more. Pick up a souvenir of your visit.
Open: 9:30 AM–5:00 PM
*9:30 AM–7:30 PM when museum is open in the evening
Phone: 011-621-8027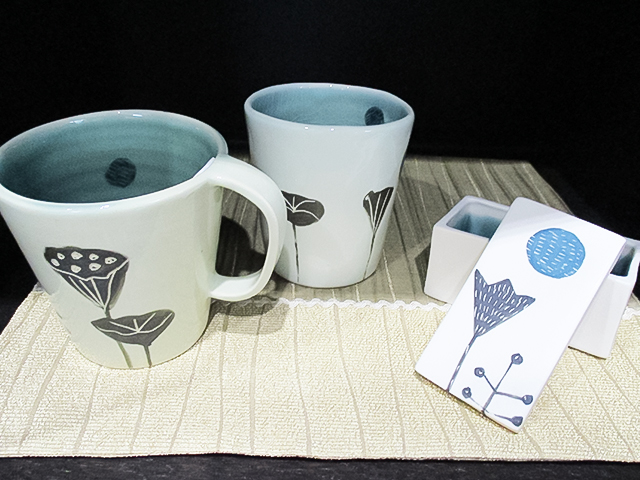 Blue Mug
A beautiful blue and white cup and a small box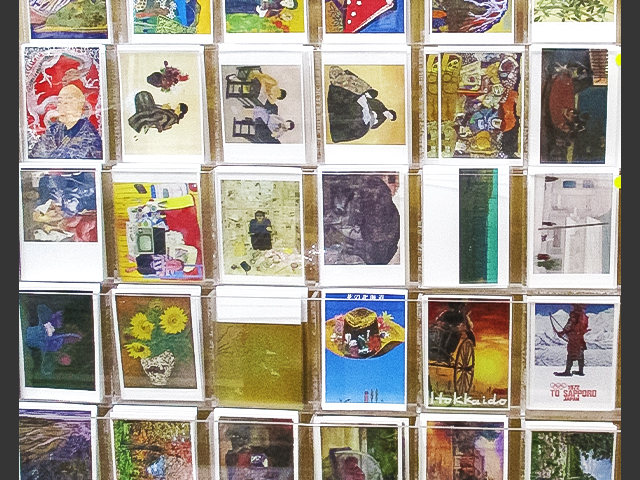 Original Postcards
Postcards featuring works from our collection. Our original card stand is also available.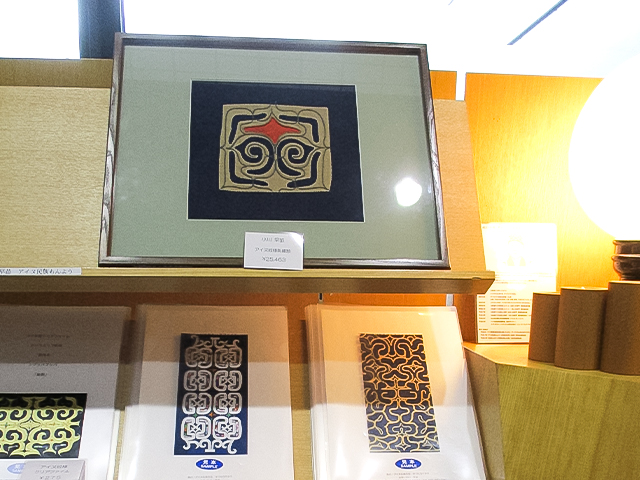 Ainu embroidery pieces. Many more items associated with the museum and exhibitions are waiting for you.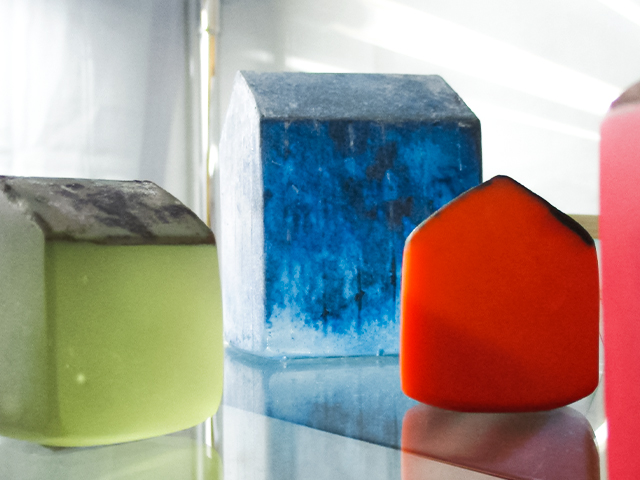 HOUSE by Ohgita Katsuya
Warmly glowing glass houses of various colors and sizes.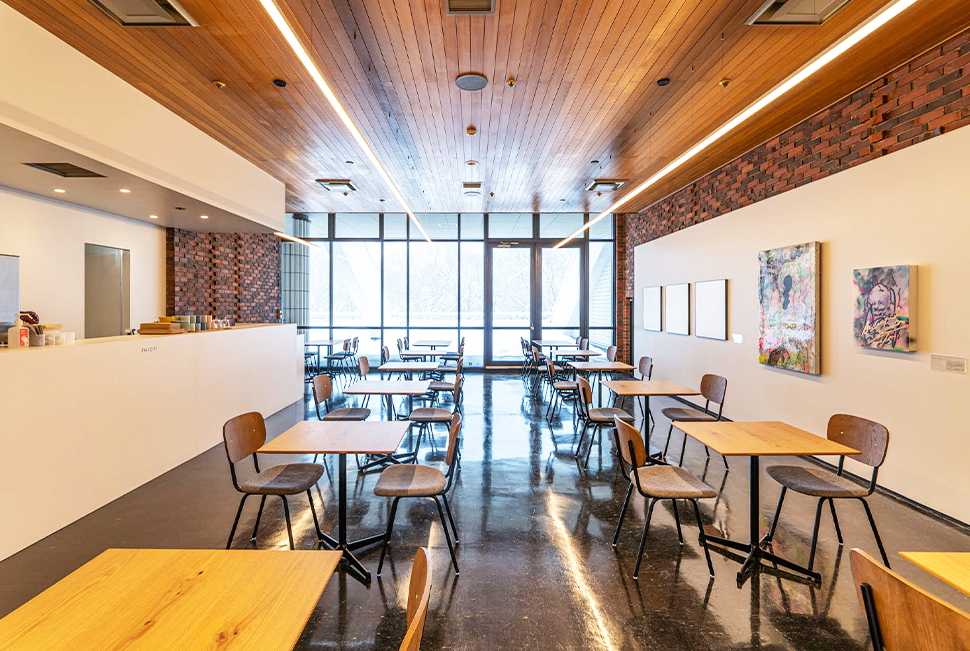 Relax and unwind with some coffee and snacks prepared and served by a barista. 
Open: 10:00 AM–5:00 PM
Menu

Quiche meal: 1,150 yen
Tiramisu: 550 yen
25 (nico) blend coffee: 550 yen, and more
Note: Menu options and prices may vary.