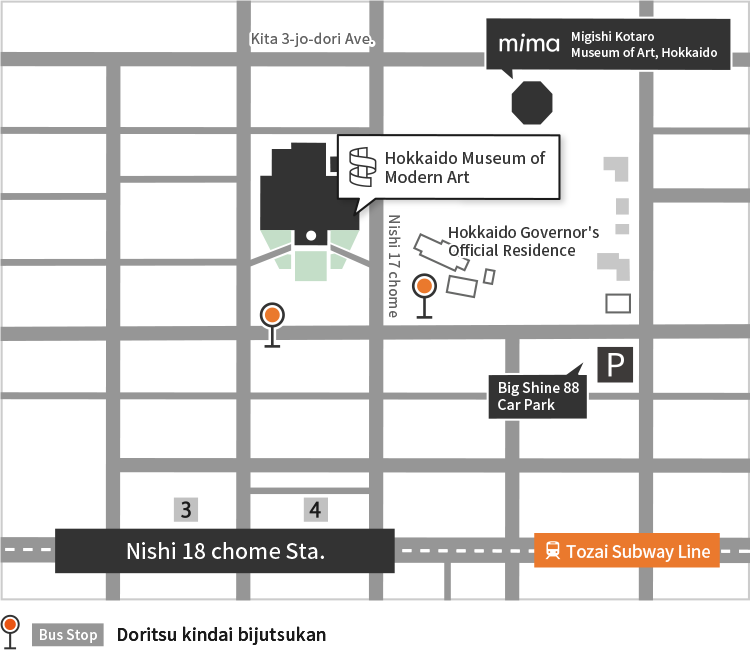 Hokkaido Museum of Modern Art
Kita 1, Nishi 17, Chuo-ku, Sapporo, Hokkaido, 060-0001, Japan
5 min. walk from "Nishi juhatchome (18 chome)" Station on the Tozai Line (Exit 4).
1 min. walk from "Doritsu kindai bijutsukan." Across the street from bus stop.
Big Shine 88 Kita 1-jo Car Park (Kita 1-jo Nishi 15-chome; 5 min. walk from Museum).
Visitor discount: 20 min. free with ticket inserted into stamping machine at the Museum.
Discount for visitors with disabilities: 1 hour free by showing your Disability ID at Big Shine Service Counter before checkout.
(Cannot be combined with 20 min. visitor discount).