Contents
Facilities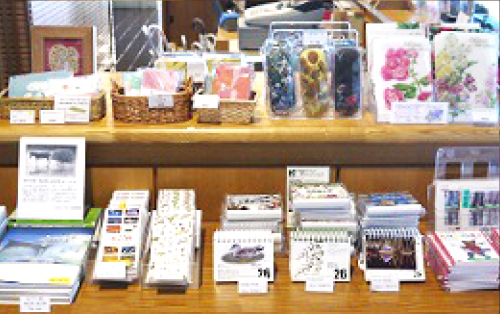 Crafts associated with Asahikawa and other items are sold at the shop next to the café.
Catalogs and other goods from the current exhibition may be available as well.
Open
10:00 AM–4:00 PM (until further notice)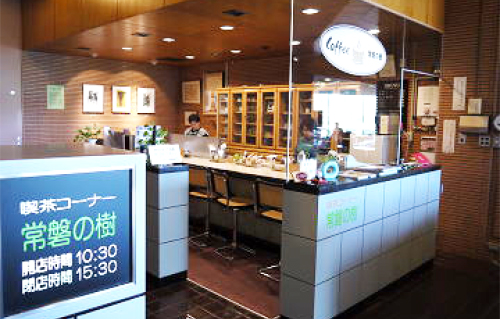 Relax and unwind at the Tokiwa no ki café as you bask in the elevated feeling that comes from viewing beautiful works of art.
Each cup of coffee is carefully made to order and served in a cup made by renowned potters.
We offer cookies, toast (temporarily unavailable), and other light snacks. Feel free to drop by!
Open
10:30 AM–3:00 PM (until further notice)
Café menu
Coffee 300 yen
Black tea 250 yen
Orange juice 250 yen
Cola 250 yen
Milk 250 yen
Toast 250 yen (temporarily unavailable)