Contents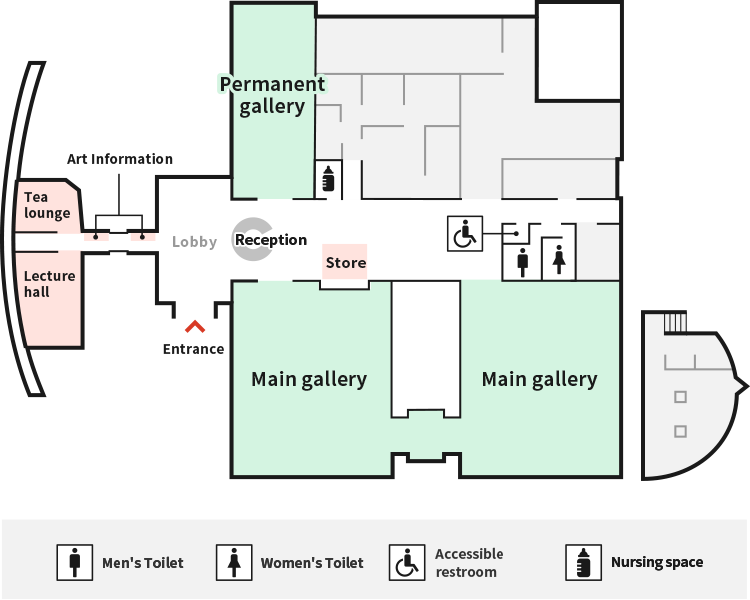 Nursing space
We have a space for diaper changing and nursing to support visitors with small children.
Lockers
Simple lockers are available for visitors to store their luggage. Leave your bags so you can focus on enjoying the exhibits.
Strollers and wheelchairs
We have two strollers and three wheelchairs available for use. Please ask the staff if you wish to use one.